History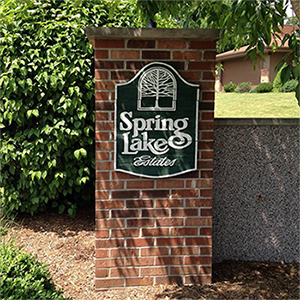 Spring Lake Estates was established in 1968 and has grown to almost 400 households since its establishment. The neighborhood is flanked by Spring Brook, Mulford and Pepper.
It consists of both single family and multi family homes in addition to the numerous community assets:
Spring Lake
Swimming Pond
Weymouth Park
Haddon Park
Spring Lake Estates has always been a family neighborhood. We've had residents that have grown up, left their home, only to return to the neighborhood with a new family! In addition to the community assets, the neighborhood hosts a plethora of events designed to allow our residents to enjoy the benefits of a close knit community.
Spring Lake Estates has been described as a hidden gem within the city. The parks and waterbodies are home to numerous forms of wildlife (insert photo of eagle?) while still being just a few minutes from most of the bustling shopping centers, I-90 Highway, the new Javon Bea Hospital and massive Sportscore 2 Complex among other things.