Annual Luminary Night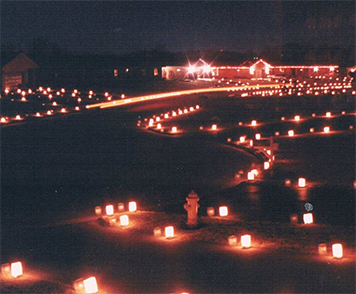 Annual Luminary Night
Date:
2019-12-14
Starts @ 06:00 pm
Ends @ 09:00 pm
Every year, Spring Lake has a luminary night. Additional information will be posted to this page as details emerge.

Luminary supplies can be picked up Friday (Dec 13th) from 3-6 PM or Saturday (Dec 14th) 3-6 PM at the pond.

We are providing 10 bags to each household this year and have purchased higher quality supplies.

On Saturday, luminaries should be lit once it is dark. If you are interested in hot chocolate and a hay ride, meet at Weymouth Park at 6 PM.

The hay ride will tour the neighborhood and voting on the best light display will be at Weymouth Park.